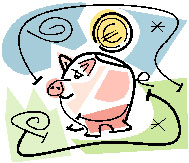 Finances are a frequent concern for parents. We will not compromise a child's care simply because finances are an issue. Our administrative staff work extra hard to make financial arrangements that are acceptable to parents. Approximately 50-60 per cent of our patients receive some form of government assistance. Our administrative staff are experts at ensuring that parents receiving government assistance receive ALL the support to which they are entitled. We do balance bill all patients on government assistance programs.
Many parents expect that we will accept assignment of their private insurance benefits. We do not accept assignment of private insurance benefits simply because the administrative burden and cost to provide this service is overwhelming, especially in a practice like ours where referred patients are seen for treatment and then returned to your practice. Our policy is clear. We expect that parents will be solely responsible for the cost of their child's dental treatment. We always ensure that treatment does not commence until a financial plan is in place to which the parent has agreed. We would appreciate you advising parents of about our financial policy and supporting us in this regard.
In some cases, there may be a long delay between the consultation date and treatment date. Often this is because of financial concerns. Your assistance in helping your patients access care is critical. We will do everything we can to facilitate a child's care. If you have wondered what has happened to a patient you have referred to us please call us and discuss this with our staff. We are here to help YOUR patients!